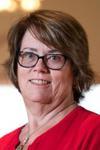 President
Kathleen Morouse, DNP, RN-BC, CCRN-K
Pittsburgh, PA
president@ania.org
Bio
Kathleen Morouse, DNP, RN-BC, CCRN-K, is an experienced nurse educator from Pittsburgh, PA. Kathleen's clinical career was in a variety of roles and units but mostly in critical care which she then used all of that bedside experience as an informatics nurse at UPMC Mercy. She currently works as an assistant professor at California University of Pennsylvania as well as an advanced clinical education specialist at UPMC Passavant. Dr. Morouse's areas of expertise include critical care, informatics, and education. She has presented at several regional and national conferences and volunteers for a local hospice.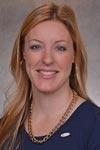 President-Elect
Christy Jo St. John, MSN, RN-BC
Richmond, VA
presidentelect@ania.org
Bio
Christy St. John is a Director of Analytics and Improvement Services with Vizient, Inc., based in the DFW area. Formerly, she worked as an Independent Consultant and Nurse Educator. She is a former Chief Nursing Informatics Officer and Director of Nursing Informatics. Christy holds an MSN in Nursing Informatics from Walden University and is a board-certified informatics nurse.
Christy's interests include elevating and integrating nursing practice and technology, using data to support process improvement and patient outcomes across the continuum, and the high reliability journey. She's presented locally and nationally on a variety of nursing informatics topics. Christy is the current Education Director for the American Nurse Informatics Association (ANIA).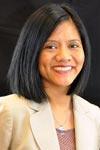 Immediate Past President
Kathleen Ulanday, MBA, MHA, BSN, RN-BC, CPHIMS
Richmond, TX
pastpresident@ania.org
Bio
Kathleen Ulanday MBA, MHA, BSN, RN-BC, CPHIMS, is a practicing Clinical Informaticist where she has worked within the Informatics space for over a decade with various roles from staff contributor to a Divisional Director over Clinical Informatics. She has created and led several Informatics Preceptor Programs in improving the students' experience by partnering with nursing informatics schools to help with practicum placements and succession planning, in addition to supporting the organization's strategic goals throughout the different hospital organizations. Her former experiences are in the NICU and Nurse Auditing.
Kathleen earned her Bachelor of Science in Nursing from The University of Texas Medical Branch at Galveston, Texas, and licensed as a Registered Nurse. She obtained her Master in Business Administration and Master in Healthcare degrees from the University of Houston Clear Lake in Houston, Texas. In addition, she earned her Applied Health Informatics Certificate from Johns Hopkins University, School of Nursing in Baltimore, Maryland. Kathleen is Board Certified in Informatics Nursing (RN-BC) through the American Nursing Credential Center (ANCC) and Certified Professional in Health Information & Management Systems (CPHIMS) through the Healthcare Information and Management Systems Society (HIMSS).
Kathleen was founder of the local Houston-ANIA local Chapter in 2015. She has also served on the HIMSS workgroup focusing on the Clinical Informaticist Job Description and Informatics Nursing Standard Setting Panel with the ANCC surrounding the Informatics Nursing Certification Exam.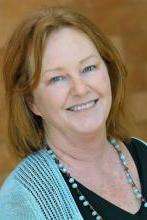 Secretary
Denise D. Tyler, DNP, MSN/MBA, RN-BC
Visalia, CA
secretary@ania.org
Bio
Denise D. Tyler, DNP, MSN/MBA, RN-BC, started as an associate nurse working primarily in ICU and Oncology. She works as an informatics nurse at Trinity Health, Saint Agnes in Fresno, as a House Supervisor in Visalia, and as an adjunct faculty for Thomas Edison University. Denise lives and works in Central California. She is certified as an informatics nurse. She received her MSN/MBA from the University of Phoenix and her DNP from Chamberlain College of Nursing.
Denise has served on the board of ANIA for 10 years before stepping down to pursue her doctorate. She remained involved in ANIA, serving as assistant editor as well as frequently contributing to the Journal of Informatics Nursing and presenting at the annual conference. Denise has also volunteered for HIMSS and Sigma Theta Tau.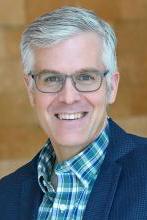 Treasurer
Mark Heyward Johnson, MHA, BSN, RN-BC, CPHIMS, FHIMSS
Greer, SC
treasurer@ania.org
Bio
Mark Heyward Johnson, MHA, BSN, RN-BC, CPHIMS, FHIMSS, lives in the Upstate region of South Carolina. Mark first graduated nursing school in 1998 and has worked in acute care settings providing medical surgical, psychiatric, oncology, and cardiac nursing care in his bedside career.
Mark is a graduate of the Clemson University School of Nursing and he also earned a Master's degree in Health Administration with a focus on Information Systems at the Medical University of South Carolina in 2004. Mark has been certified by ANCC in Informatics Nursing since 2005. Mark's primary focus as a healthcare IT professional has been patient engagement and patient activation via technology. Mark has served on several patient engagement workgroups and committees at HIMSS and he was named as a Fellow by HIMSS in 2017. Mark has served on the ANIA Board of Directors since 2017 and is currently the treasurer for the association.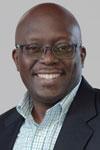 Education Director
Andrew Awoniyi, ND, RN-BC
Dallas, TX
education@ania.org
Bio
Andrew Awoniyi, ND, RN-BC, has been in Nursing Informatics for over 25 years working across multiple settings to improve patient outcomes, clinicians' efficiency, and overall organizational performance utilizing clinical knowledge, information technology, and other skills. Andrew graduated with a Nursing Doctorate degree from the University of Colorado and a Post-Graduate fellowship and worked in a number of academic institutions and industry to share his knowledge, and contribute to workforce development reducing the potential nursing and healthcare provider shortage. Building a multi-faceted chronic disease program in a rural Pacific Northwest community gave him valuable perspective on the challenges facing rural health residents and clinicians, delivery of services to the underserved, and effectively utilizing technology to bridge the divide. Andrew serves with a number of volunteer nursing organizations such as Sigma Theta Tau, and global development organization Grace for Impact.
Andrew's current position at Axxess, a healthcare technology company based in Dallas, Texas, continues to provide opportunities to drive the vision of delivering exceptional care in the home setting, leveraging his professional and personal experiences in clinical, technology, education, and product development.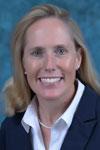 Northeast Region Director
Katherine Taylor Pearson, DNP, RN-BC, CLSSBB, CPBI, CKM
Spring Branch, TX
northeastregion@ania.org
Bio
Dr. Katherine Taylor Pearson (COL, Retired, US Army) currently serves as the Director for Client Services for Three Suns Engineering (TSE). Past positions have included Population Health Consultant, U.S. Army, Chief Nurse, VA Primary Care, and Specialty Care, Assistant Professor, University of the Incarnate Word, Southern Regional Medical Command Assistant Chief of Staff, Information Management, Chief Information Officer, and Medical Informatics Officer. Dr. Taylor Pearson served throughout the world and United States for over 30 years. A native of Santa Ana, California, Dr. Taylor Pearson graduated Army ROTC and was commissioned Regular Army. She received her Bachelor of Science in Nursing degree from Seattle University, Seattle, Washington in 1991. She also holds a Doctorate of Nursing Practice from the University of Alabama (2015), a Master of Science in Nursing Informatics and minor in Managed Care from the University of Maryland (2002), and a Master of Arts in Information Management and Computer Resources from Webster University (1999). She has been certified in Informatics through the American Nursing Credentialing Center since 2007, is certified Black Belt LSS, Business Intelligence, and Knowledge Management, and is an Acquisition Professional in Information Technology (Level 3) and Program Management (Level 2). She is also a member of Sigma Theta Tau International, the National Honor Society of Nursing. She has also served as the ANIA Chapter President for South Texas, was the Secretary for the local HIMSS chapter, and was the webmaster for CarinG (Capital Area Roundtable on Informatics in Nursing) which later migrated into ANIA. Dr. Taylor Pearson is married to Mr. Dale Pearson. They have a 1 son, Garret, 22, and 1 daughter, Katelyn, 9 yrs old.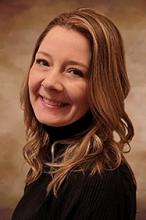 Southeast Region Director
Jennifer Sheinberg, DNP, RN-BC
Lancaster, PA
southeastregion@ania.org
Bio
Jennifer Sheinberg, DNP, RN-BC is a Clinical Nurse Specialist at Penn Medicine Lancaster General Health in Lancaster, Pennsylvania. My experiences are largely in healthcare technology and nursing leadership both ambulatory and inpatient settings. Her current role includes developing and implementing interventions to improve the health of attributed populations utilizing informatics principles. She is responsible for advising healthcare leadership on the discipline of informatics and support for technological innovation. My clinical expertise ranges from ambulatory and inpatient clinical care to quality improvement, patient safety, and nursing informatics.
Jennifer received her Associates Degree in Nursing from Northampton Community College, Bethlehem, PA, a Bachelor of Science in Nursing from Cedar Crest College in Allentown, PA, a Master of Science in Nursing Leadership and Health Systems Management from Drexel University in Philadelphia, PA, and a Doctor of Nursing Practice in Nursing Leadership from the Pennsylvania State University in State College, PA. She is certified in Clinical Informatics from Epic Corporate Systems and Informatics Nursing from the American Nurses Credentialing Center. She is also an active member of the American Nursing Informatics Association and member of the Downtime Committee, which recently developed the guide and toolkit for downtime preparedness.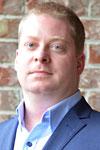 Central Region Director
Joseph Michael Cook, DNP, MSN, RN-BC
Montgomery, AL
centralregion@ania.org
Bio
As Vice President and Chief Nursing Informatics Officer for Baptist Health System in Central Alabama, Joseph Cook, DNP, RN-BC maintains executive responsibility for all nursing technology and clinical application services, as well as all clinical informatics education and support. He co-chairs the Care Transformation Committee overseeing the health system's organizational change management structure and serves on numerous other committees focusing on process improvement initiatives, lean methodologies, quality and patient safety as well as Chair of the newly enacted virtual nursing services program. Joseph holds a bachelor's degree in nursing from Auburn University, a master's degree in Nursing Administration from the University of South Alabama, and a Doctorate of Nursing Practice in Executive Nursing Administration from the University of South Alabama, as well as ANCC board certification in Nursing Informatics. Joseph is a founding inaugural board member of the Alabama Chapter of the American Nursing Informatics Association (ANIA) and a member of numerous other healthcare informatics and nursing professional organizations.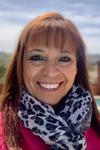 West Region Director
Stephanie Dremel, MSN, RN
San Diego, CA
westregion@ania.org
Bio
Stephanie Dremel, MSN, RN, is the CEO of NextStephSolutions, a consulting firm specializing in digital product strategies, upgrades, and implementations. Stephanie is originally from Chicago and has lived in San Diego since 1997. Stephanie's clinical background includes medical surgical nursing, perioperative and procedural nursing leadership, ambulatory care, and informatics. Stephanie received a BA from Emory University, a BSN from University of Southern Colorado, and an MSN in Nursing Informatics from Chamberlain School of Nursing. She has worked in a variety of healthcare environments, including academic medical center, outpatient surgery center, ambulatory clinic, and healthcare staffing company. Stephanie is a lean healthcare green belt and has served on the Board of Directors for ANIA since 2020.