New Venue for 2021 ANIA Conference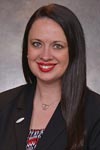 I am excited to share that the 2021 ANIA Annual Conference has been upgraded to a new venue. The conference now will be held at the Marriott Marquis San Diego Marina. The conference dates are the same – August 5-7, 2021. If you already reserved a hotel room at the former conference venue (Sheraton San Diego Marina), someone will be contacting you directly to advise you about your moving your room reservation to the Marriott. Thank you for your patience as we implement this change. We think you will enjoy this new location!
Learn more about the Conference Hotel
Our presenters are preparing excellent presentations for the conference. Please consider registering for one of the preconference workshops. Topics include:
SQL for the Absolute Beginner
Using Lean to Lead Informatics Change
Don't Let Writing Leave You High and Dry
Career Development
Nursing Informatics Certification Review Course (NI-CRC)
Your safety is our priority while at the conference. We are pleased to share that San Diego County continues to see a drop in COVID-19 case rates and hospitalizations. San Diego County is leading the entire state in terms of vaccination administration, according to local officials.
If you are unable to travel this year, please consider attending our conference virtually. There will be plenty of opportunities to connect with your colleagues. We look forward to welcoming you to sunny San Diego for the ANIA Annual Conference!
Elizabeth Weeks, BSN, RN-BC, CMSRN
ANIA President 2021
president@ania.org